Serbisyong Tatak UP (STUP), a program produced by the NSTP Diliman Office in partnership with DZUP 1602 and UP Radio Circle, which aims to create a model for a live interactive educational program simultaneous with classroom learning, was recognized as "Most Development-Oriented Radio Public Service Program" at Gandingan 2019: The 13th UPLB Isko't Iskas Multi-Media Awards. The said program was held last March 16, 2019 at DL Umali Hall, University of the Philippines – Los Baños.
Gawad Gandingan (Gandingan Awards) is an annual event that aims to encourage the production and airing of development-oriented radio, television, and online programs for the benefit of every Filipino. Organized by the UP Community Broadcasters' Society, a student organization based at the UP College of Development Communication, the event recognizes radio and TV programs that promote genuine development, as opposed to initiatives arising from a dole out mentality.
Gandingan Awards started accepting entries last October 10, 2018, and extended the deadline of submissions until November 16, 2018. The theme for the submissions was "kalayaan" or freedom. Serbisyong Tatak UP, as coordinated by DZUP, the official radio station of the University of the Philippines, submitted two entries [Heart at Play Foundation and Philippine Society and Culture] for a General Award category for radio.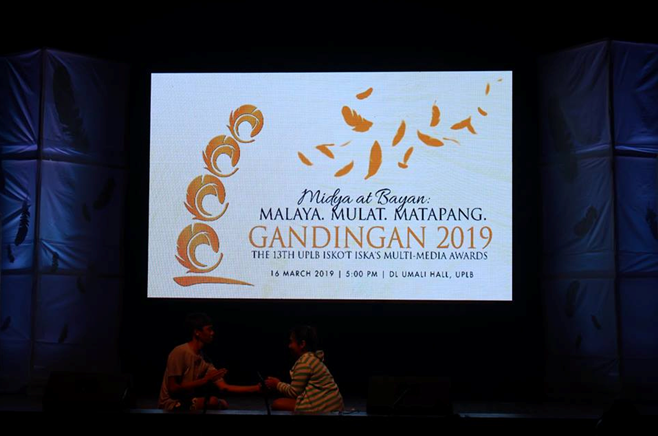 Through DZUP, the NSTP Diliman Office was informed that STUP was chosen as one of the finalists for the category, "Most Development-Oriented AM Radio Program." Proud and full of optimism, STUP's executive producer, Prof. Arlyn Macapinlac, and NSTP co-producer, Ms. Erika Navarro, together with NSTP Deputy Director, Dr. Jonalou Labor, travelled to UP Los Baños to represent the STUP team in the awarding ceremony.
Prof. Mark Lester Chico, founding adviser and Director of Gandingan, explained Gandingan Awards' theme "Midya at Bayan: Malaya. Mulat. Matapang." Freedom, according to Chico, as it takes on many forms, is not only essential to daily living but also key to progressing society's development and best interests. With this, Chico emphasized the importance of being "malaya, mulat at matapang." Media and society must continue to protect the country's freedom by being critical of society's conditions, and by bravely fighting against the incessant lies and attacks against freedom.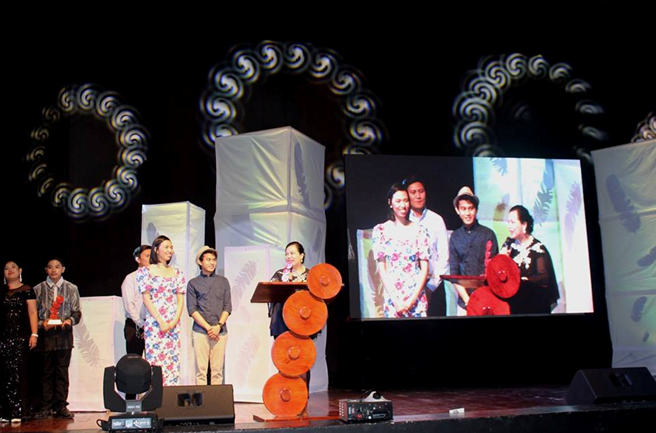 STUP willingly accepted the challenge: "Karangalan at inspirasyon po ito sa amin para higit pang pahusayin ang aming programa," said Professor Arlyn Macapinlac, STUP Executive Producer and NSTP Diliman Director. She adds that STUP will continue to promote volunteerism and active community service in the University, with the hopes of contributing to the goal of achieving a developed and more progressive Philippine Society.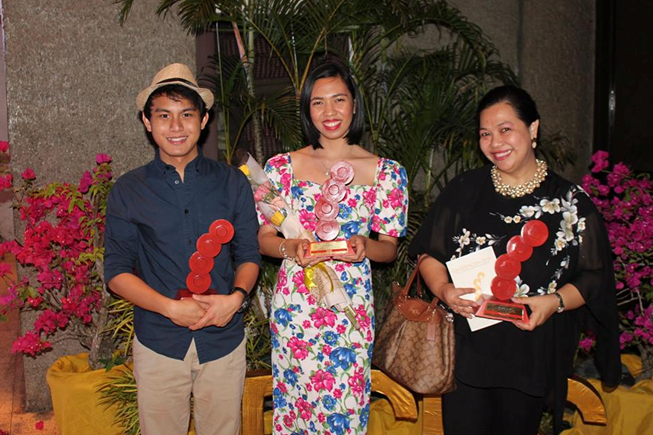 Serbisyong Tatak UP (STUP) is a radio program aired over DZUP 1602 AM station every Monday from 9:00 a.m. to 10:00 a.m.. The STUP radio program which started airing in July 2016 covers a wide variety of topics related to NSTP Common Module, community engagement, volunteerism and other NSTP-related concerns. STUP is a collaboration of DZUP 1602, NSTP Diliman Office and UP Radio Circle. For more information on Serbisyong Tatak UP, click here.
You may also check out DZUP's article on Gandingan 2019.
by Erika Joy M. Navarro