The Ugnayan ng Pahinungód University of the Philippines System in partnership with the National Training Service Program (NSTP) Diliman Office organized LAWIG – A Public Forum on Service-Learning, held on April 18, 2023, 2 PM – 4PM, at the UP National Engineering Center Audio Visual Room. The public forum featured resource speakers from the Service-Learning and Leadership Office (SLLO) of The Hong Kong Polytechnic University (PolyU). Faculty and students from various colleges, units, and offices of the UP System participated in the forum.
The forum aims is to provide an opportunity for the University of the Philippines System academic community to engage with scholars from the Hong Kong Polytechnic University (PolyU) and to foster discourse on service learning, particularly in a university setting.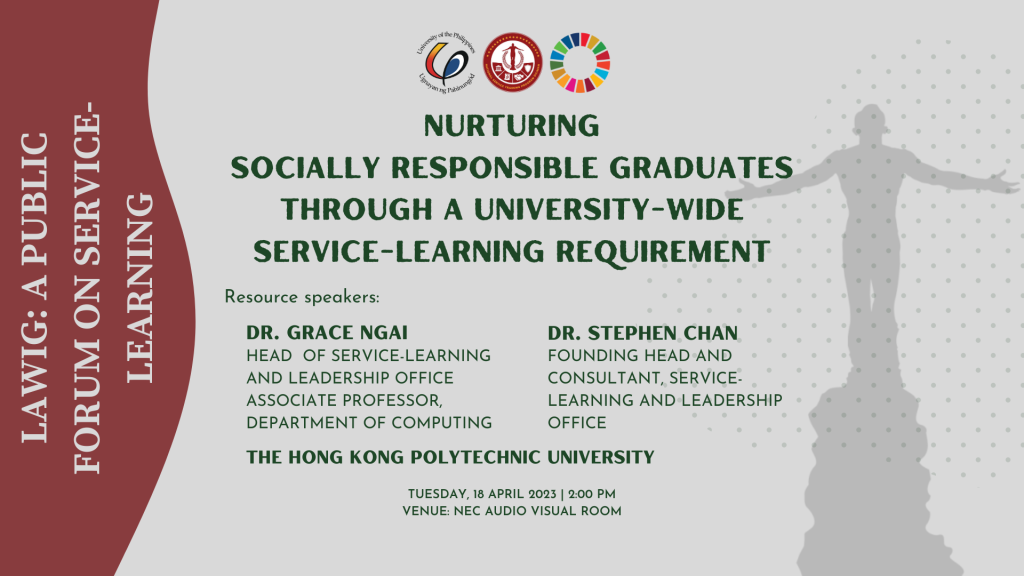 Dr. Grace Ngai, Head of SLLO, provided an overview of the service-learning programs and initiatives available at PolyU, through her presentation entitled, "Nurturing Socially Responsible Graduates through a University-Wide Service Learning Requirement." She discussed how service-learning at PolyU is integrated into a variety of disciplines, from social sciences to engineering. In addition, their university involves partnerships with community organizations, NGOs, and government agencies. Through service-learning, their students engage in activities such as community service projects, research, and advocacy that address pressing social and environmental issues in Hong Kong and beyond.
Dr. Stephen Chan, Founding Head and Consultant of SLLO, also shared his experience on how they explored the different facets of service-learning at PolyU, as well as the impact on both students and the wider community. He also discussed some of the challenges and opportunities of implementing service-learning in a tertiary education institution and how PolyU continues to innovate and expand its service-learning offerings.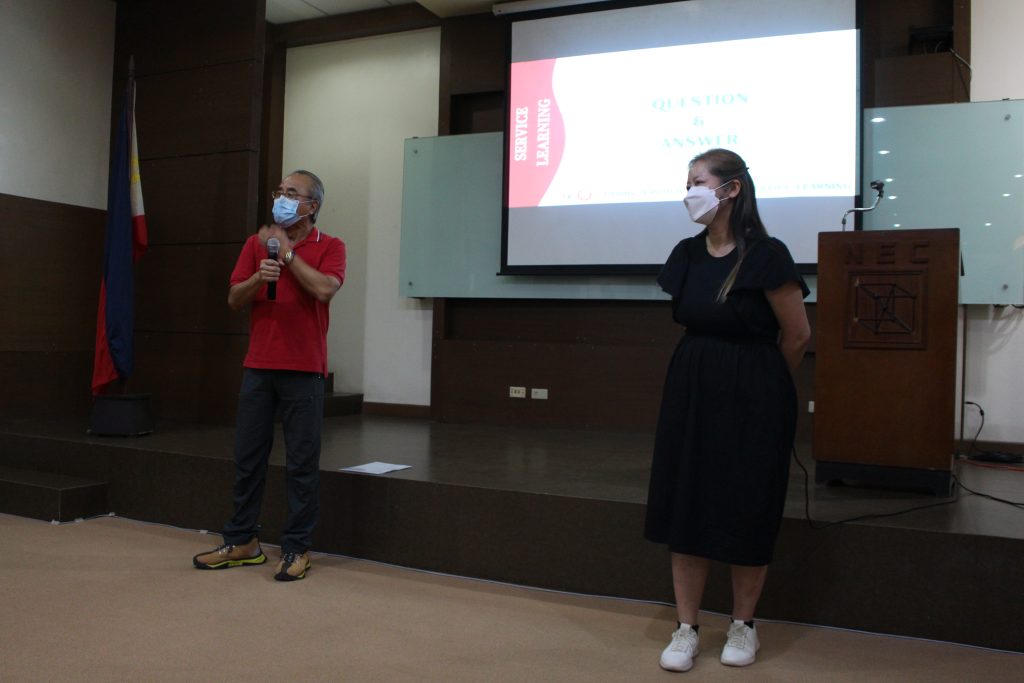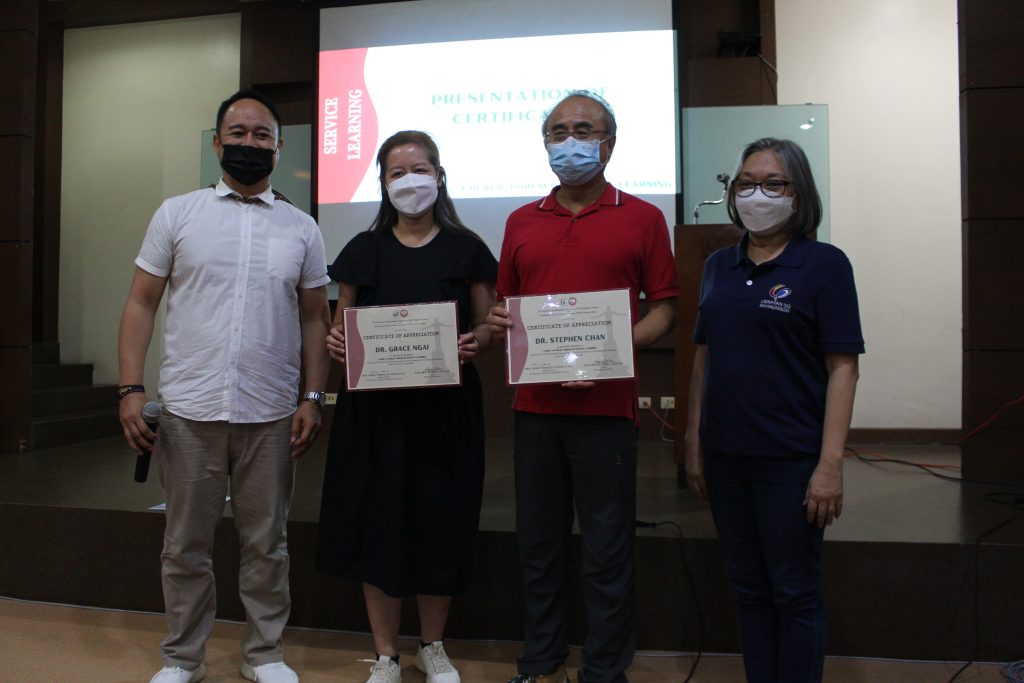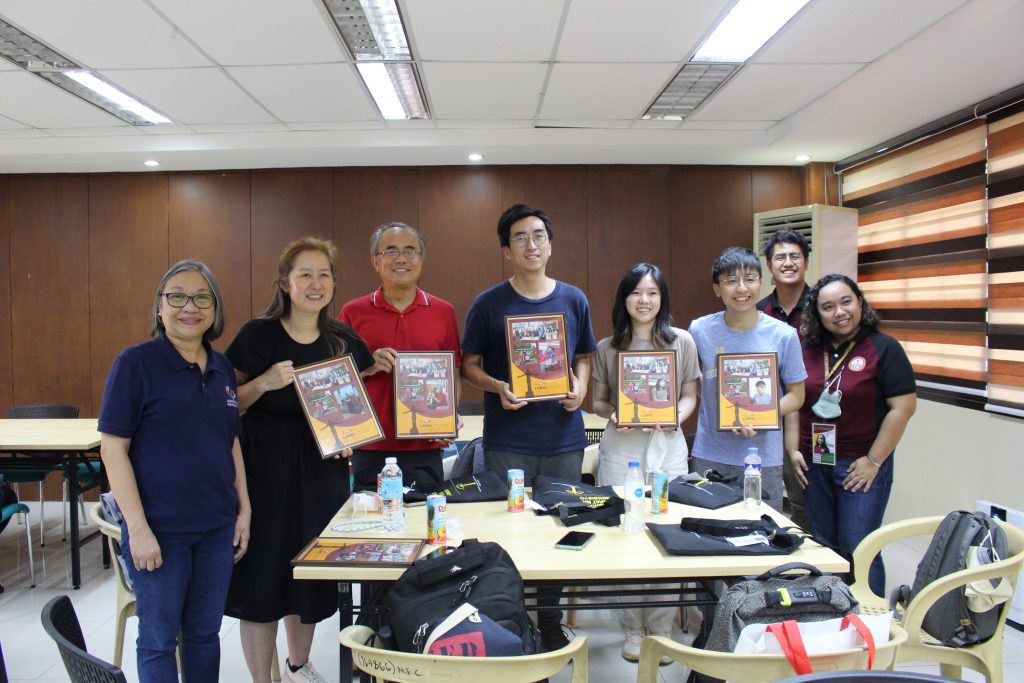 Moreover, the forum served as a follow-up activity on using service-learning as a framework for NSTP. Last year, the NSTP Diliman Office initiated a discussion on service-learning through "Lawig: A Roundtable Discussion," an online meeting among the UP Diliman NSTP Coordinators with Dr. Danielle Ochoa of College of Social Sciences and Philosophy, UP Diliman.
Service-learning in NSTP implementation will be an important way for students to connect with the community and make a positive impact in their lives. By framing service-learning into NSTP projects and activities, students are able to deepen their understanding of social issues, develop relevant skills, and contribute to building a more just and equitable society. While there are challenges to implementing service learning in NSTP, the program is committed to continuing its efforts to lasting impact in the community and prepare students for their future professions.
#TatakUPDNSTP #ServiceLearning
By Carina Merin