The University of the Philippines Diliman (UPD) Corps of Sponsors (CoS) conducted a self-defense workshop last 21 March 2019 at the Department of Military Science and Tactics (DMST) Complex in participation of the semestral half-day university-wide event organized by the Education and Research Committee of the University Student Council.
"Taluktok" was the theme of this semester's Alternative Classroom Learning Experience (ACLE) event which was designed as an avenue for learning beyond the curriculum. These alternative classes – where students of the university are given the opportunity to attend any of the talks, symposia, film screenings, and workshops of various topics – were spearheaded by different university- and college-based student organizations.
The UPD Corps of Sponsors – an organization of well-trained female students which functions as the socio-civic arm of UPD Reserve Officers' Training Corps (ROTC) – saw the need to conduct a workshop which aims to train women to defend themselves against violence. Thus, "Strong Mind, Strong Body," an ACLE on self-defense for women became one of its projects for this semester.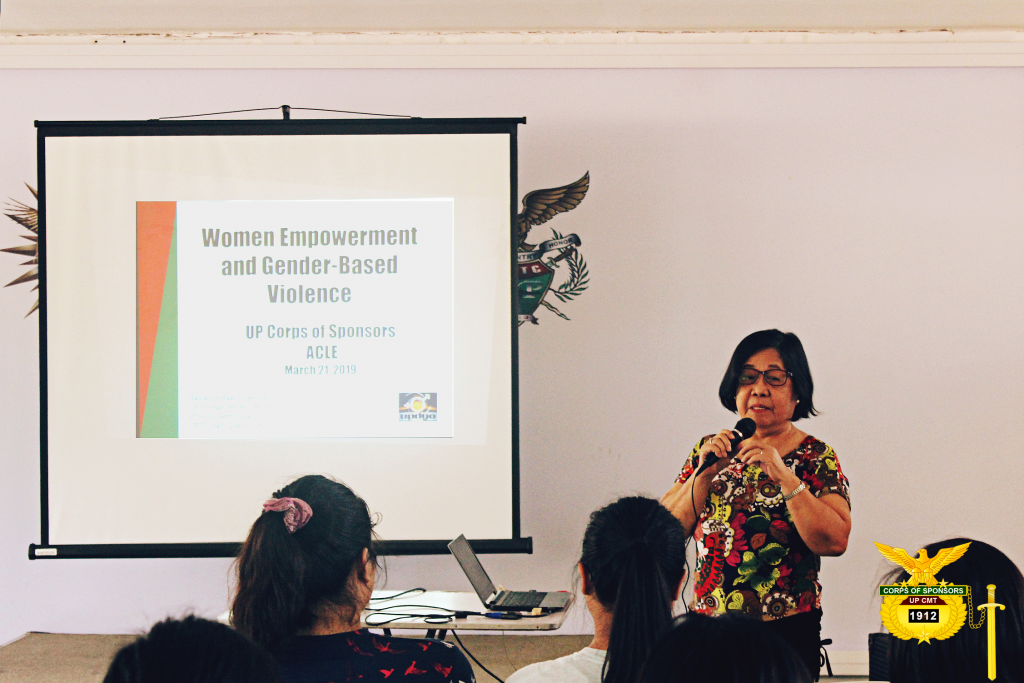 The workshop was twofold. First, there was a discussion on women empowerment and gender-based violence by Mrs. Salvacion Baaco-Pascual, the Emergency Crisis Councilor of the UPD Gender Office. She discussed the current state of violence against women in the country and then she emphasized the importance for women to break out of the victim mentality.
After the lecture, the self-defense demonstration and hands-on activity were facilitated by Mr. Alex Tamayo, Master Fatima Afable, and Coach Ken Eleazar. Mr. Tamayo is the instructor of arnis training for UPD ROTC cadet officers and Sponsors, and he is also skilled in other forms of martial arts such as aikido. Master Afable is the head coach of UP Sangkil Karasak, a club devoted to the practice of lightning scientific style of arnis and she is also a certified instructor in taekwondo. Coach Eleazar is also a coach of UP Sangkil Karasak.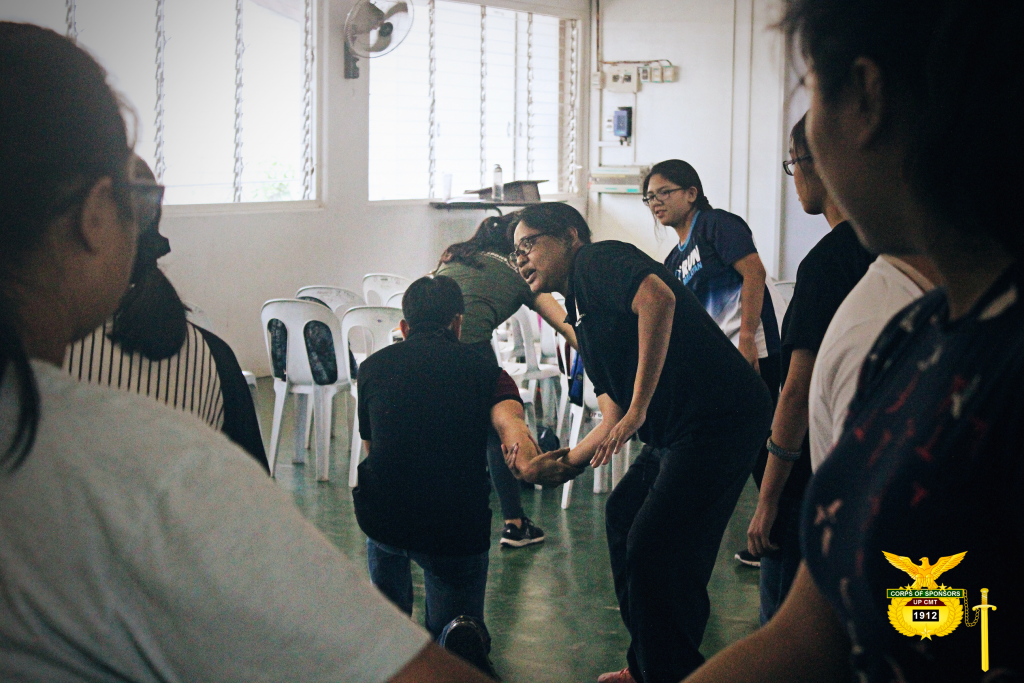 Deemed equally as important as the practical aspect, situational awareness and mental conditioning were imparted first to the participants of the ACLE to supplement Mrs. Pascual's lecture on breaking out of victim mentality. The attendees were then introduced to numerous techniques and strategies that were applicable to different scenarios of assault. Moreover, self-defense for specific situations commonly experienced by women in the country, which include sexual harassment, hold-ups in PUV, and rape attempts, was also taught.
"I have learned a lot of lessons in the ACLE organized by the UP Corps of Sponsors and the most important of those is the right mindset in defending myself," said Zoe Marquez, one of the 23 female students who attended the alternative class-workshop.
With the success of the event, the UPD CoS hopes to continue carrying out similar projects in the future.
by Jea May S Inguito, Corps Personnel Sponsor 2019